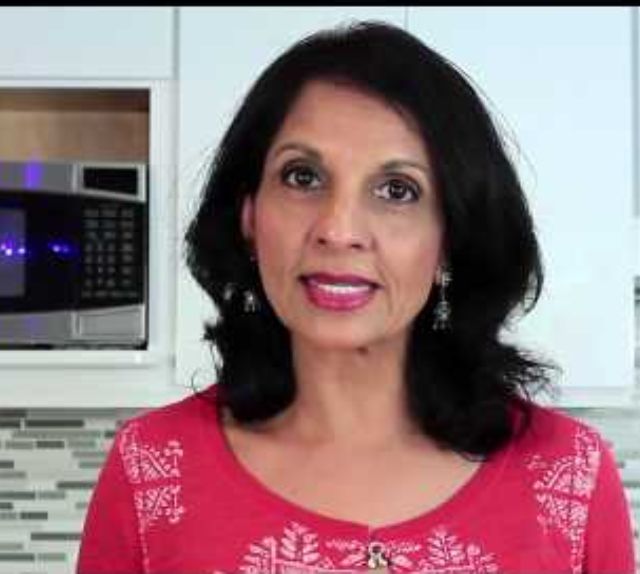 Bharta is a Hindi word for any thing mashed, Aloo Bharta is Indian style mashed potatoes. I grew up on a farm in India where we would light an outdoor fire every evening during the winter and regularly roast potatoes or peanuts. We would bury the potatoes in the hot coals toward the edge of the fire and eat them with a chutney made of fresh coriander, garlic, chilies and salt. We called this chutney 'hara namak' or green salt. If there were any roasted potatoes left over, my mom would make Bharta the next day. Generally Aloo Bharta is made with boiled potatoes such as this quick and easy, no-cook recipe; you can make Bharta with baked potatoes too. Next time you have the oven on, bake a couple of potatoes wrapped in foil, make a side dish of Aloo Bharta and serve it instead of the usual high calorie mashed potatoes.
Check out my recipe for Baigan/Eggplant Bharta as well.
ingredients:
2 medium potatoes, boiled and mashed
2 tsps. extra virgin olive oil
1/2 tsp. finely chopped jalapeno or serrano chilies
1/4 tsp. minced fresh ginger
1/2 tsp. salt
1 tbsp. minced onion or 2 tbsp. finely chopped green onions (optional)
2 tsps. finely chopped fresh mint (optional)
preparation:
Mix all the ingredients, taste and adjust seasonings and serve!
You can add a dash of lemon juice for extra tang. You can also add some roasted garlic as a variation and skip the mint.
Copyright © Rashmi Rustagi 2012. All Rights Reserved.
---