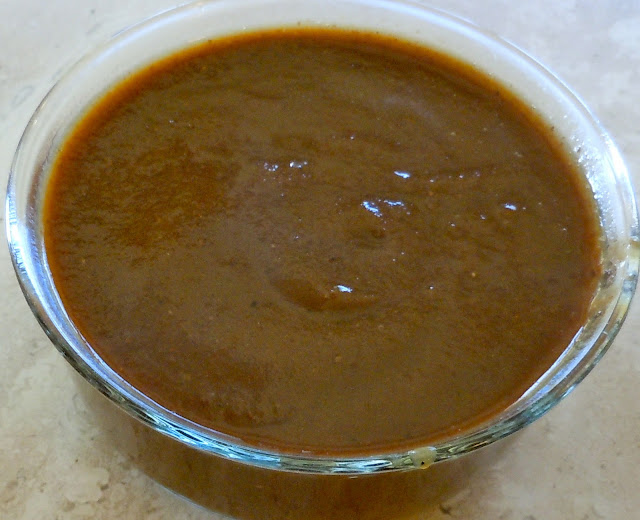 Sonth is the Hindi name for mature, dried ginger. It is available as a powder and is the key ingredient in Tamarind Chutney. Traditionally, Tamarind pods are soaked in water to squeeze out the pulp, you can save time by buying Tamarind concentrate or paste. I prefer concentrate, it tastes more like the actual pulp than the paste does. Tamarind Chutney can be served with a variety of foods including Samosa, Pakora, all kinds of Chaat, fish and lamb. It goes especially well with yogurt dishes such as Dahi Bada and Raita.
ingredients:
1/2 cup tamarind concentrate
1/2 cup raisins
2 tbsps. brown sugar
2-3 tsps. dried ginger powder (sonth)
1 tsp. black salt (kaala namak)*
1 tsp. Garam Masala
1 cup water
*You can substitute regular salt for black salt.
note:
You can buy Garam Masala by going to the shop page on the blog.
preparation:
Grind all ingredients in a blender or with an immersion blender in a microwave safe bowl.
Cook covered in the microwave on high for 2-3 minutes until it comes to a boil.
Cool and serve.
Imli Sonth can be stored in the refrigerator for 4-6 months.
Copyright © Rashmi Rustagi 2012. All Rights Reserved.
---