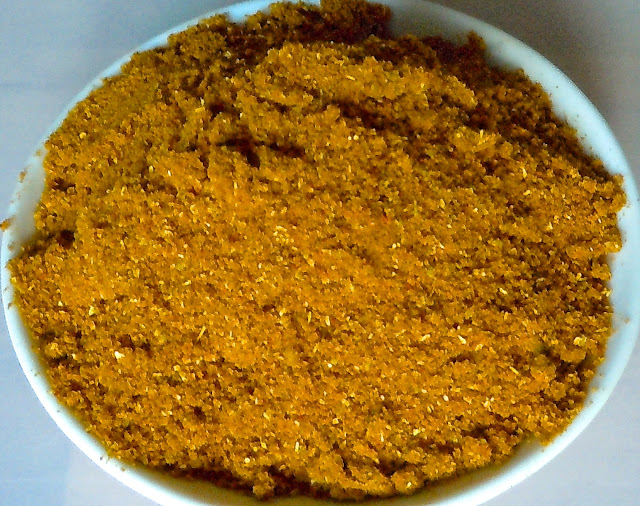 A lot of Indian curries call for coriander, cumin, turmeric and cayenne as basic ingredients in the gravy. I have found that it is very convenient to have these spices mixed together in one jar so I have come up with the right mix. You can substitute an equal amount of Rashmi's Blend for the total amount of coriander, cumin, turmeric and cayenne called for in a recipe. You may have to add more cayenne for a hotter dish.
ingredients:
3 tbsps. coriander seeds
1 tbsp. cumin seeds
1 tsp. turmeric powder
1/2 tsp. cayenne pepper
note:
You can also buy Rashmi's Blend on the shop page of my blog.

preparation:
Grind coriander and cumin seeds into a fine powder.
Mix in turmeric and cayenne.
Store in a jar in a cool, dry place.
Copyright © Rashmi Rustagi 2012. All Rights Reserved.
---