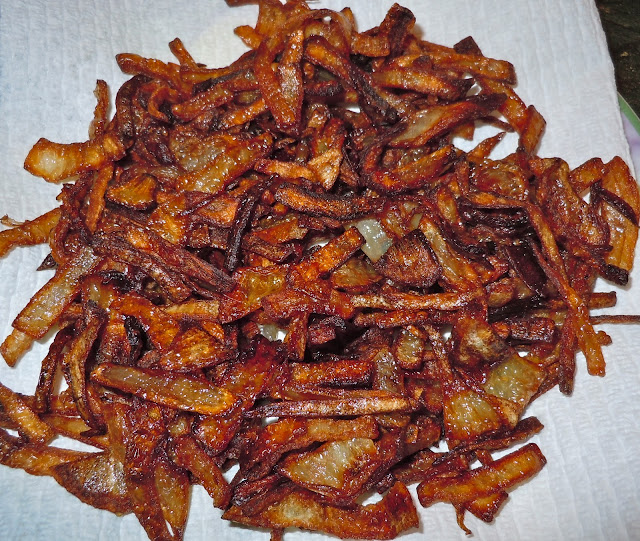 When a recipe calls for fried onions in Indian cooking, it means that the onion is fried until brown in color. The browning gives a beautiful caramel color and flavor to the curry and because the onion is well cooked, it easily dissolves in the gravy. When sprinkled on a rice dish such as Chicken Biryani or Daal, fried onions add so much flavor and texture to each bite.
The easiest way to brown the onion is to fry it in a generous amount of oil and drain on paper towels. Frying also gives the onions a crispy texture .
Start with 2-3 cups of sliced onions and about 3/4 cup of vegetable oil and fry them on medium heat in a heavy skillet. It takes about 20 minutes to get a nice brown color. Do not overcook since the onions continue to brown until cooled.
---