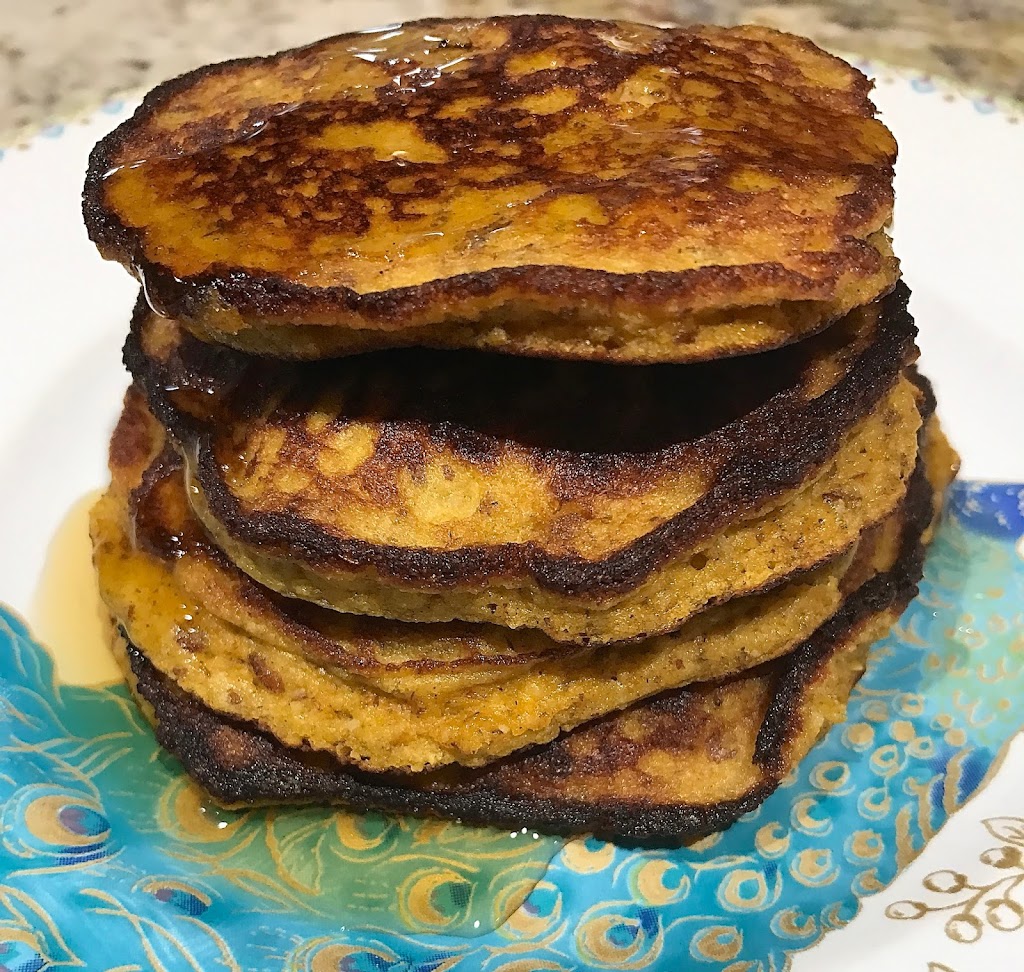 On the fourth day of my Paleo diet, I knew I had to eat something different than eggs for breakfast. I was craving something sweet and it happened to be Valentines Day so I had to cook something special for my husband who was also getting tired of the same old eggs. I played around with the ingredients, tweaking them here and there and came up with something quite tasty on the third try. I think this recipe is a keeper!
Ingredients:
2 eggs
1/2 cup pumpkin puree (see notes)
2 Tbsps. honey
1 tsp. vanilla
1/2 cup almond flour
1/4 cup coconut flour
2 Tbsps. flaxseed meal
1/4 tsp. salt
1/4 tsp. baking soda
2 tsps. pumpkin pie spice (see notes)
1-2 Tbsps. coconut oil or ghee for frying the pancakes.
Pure maple syrup and/fresh fruit for topping (optional)
A light drizzle of ghee just before serving makes it sublime!
Notes:
I used canned pumpkin. You can also use apple sauce if pumpkin is not available.
If you do not have pumpkin pie spice, make your own by mixing 11/2 Tbsps. cinnamon, 1tsp. each nutmeg, clove and ginger powder. Use 2 tsps. for this recipe and save the rest for another time.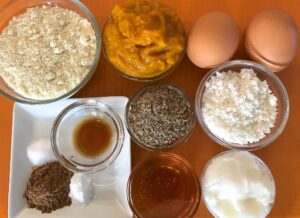 Beat eggs lightly in a bowl. Mix in pumpkin, honey and vanilla.
Add the dry ingredients, mixing until well blended. (If the batter gets too thick, add a little ater, juice or almond/coconut milk).
Heat a skillet on medium heat, lightly oil it and cook pancakes, flipping when lightly browned on one side.
These pancakes burn easily so do not let the skillet get too hot.
Serve with maple syrup or honey and fresh fruit!
Copyright © Rashmi Rustagi 2017. All Rights Reserved.
---