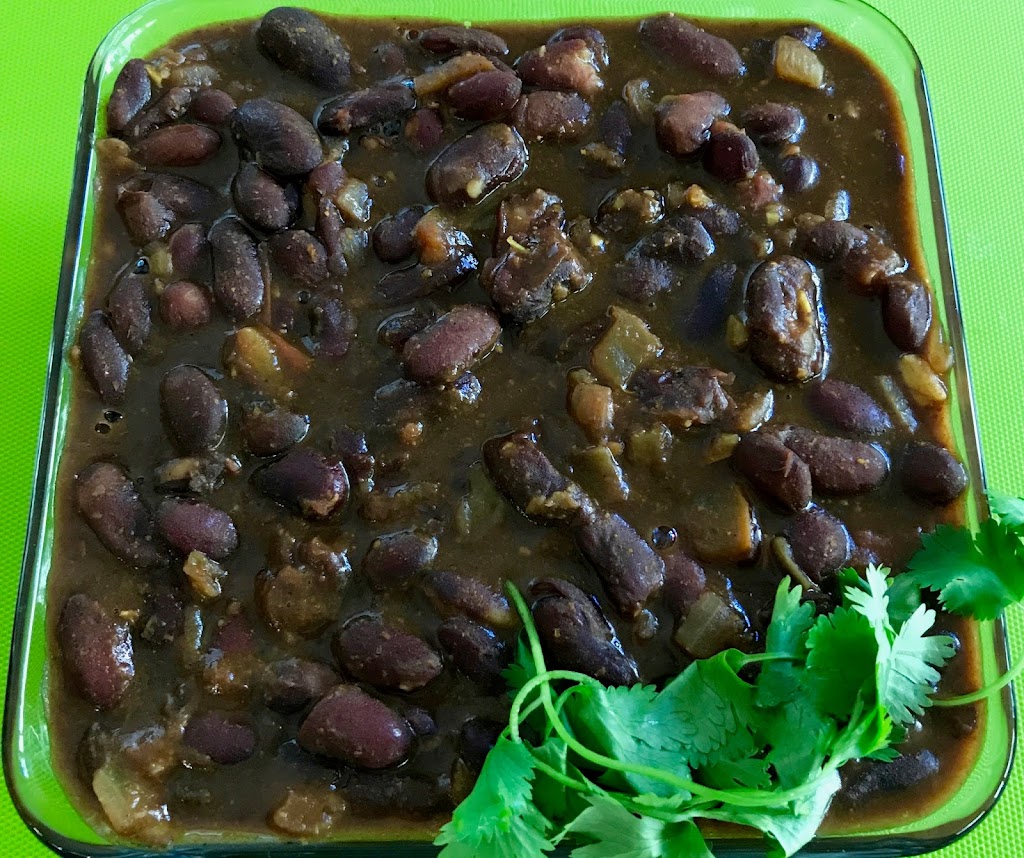 Rajma is one of the staples of Indian restaurant menus and potluck parties. Easy to make, the dish packs a lot of protein and makes a great meal served with Basmati rice and Raita.
ingredients:
1 1/2 cups dried kidney beans or 2 (15 ounces) cans of cooked beans (see notes)
2-3 Tbsps. cooking oil
1 cup chopped onions
3-4 cloves garlic, minced
3/4 inch cube of ginger, minced
1 1/2 Tbsps. Rashmi's Blend
1 medium tomato, chopped or pureed
1/2 tsp. salt
1 cup water
1 tsp. Garam Masala
1/2 cup chopped cilantro (optional)
lemon wedges (optional)
notes:
To learn how to cook the dried beans 
click here.
 or go to 'All about Daals and Beans'.
You can buy Rashmi's Blend and Garam Masala on my 
Shop
 page.
preparation:
Drain beans and set aside. You can save the liquid to add to the gravy later.
Heat oil in a saucepan. Saute onions until golden brown.
Add garlic and ginger, stir.
Add Rashmi's Blend and saute a few seconds until spices turn fragrant and start to brown. Add tomato.
When the sauce starts to simmer, add cooked beans, salt, water, and Garam Masala.
Bring to a boil and simmer for 4-5 minutes. Taste and adjust seasonings, adding some lemon juice if needed.
Add coriander leaves just before serving and garnish with lemon wedges and sliced onions.
Serve with rice and/or any flatbread such as Naan or Puri and Cucumber Raita.
Copyright © Rashmi Rustagi 2017. All Rights Reserved.
---