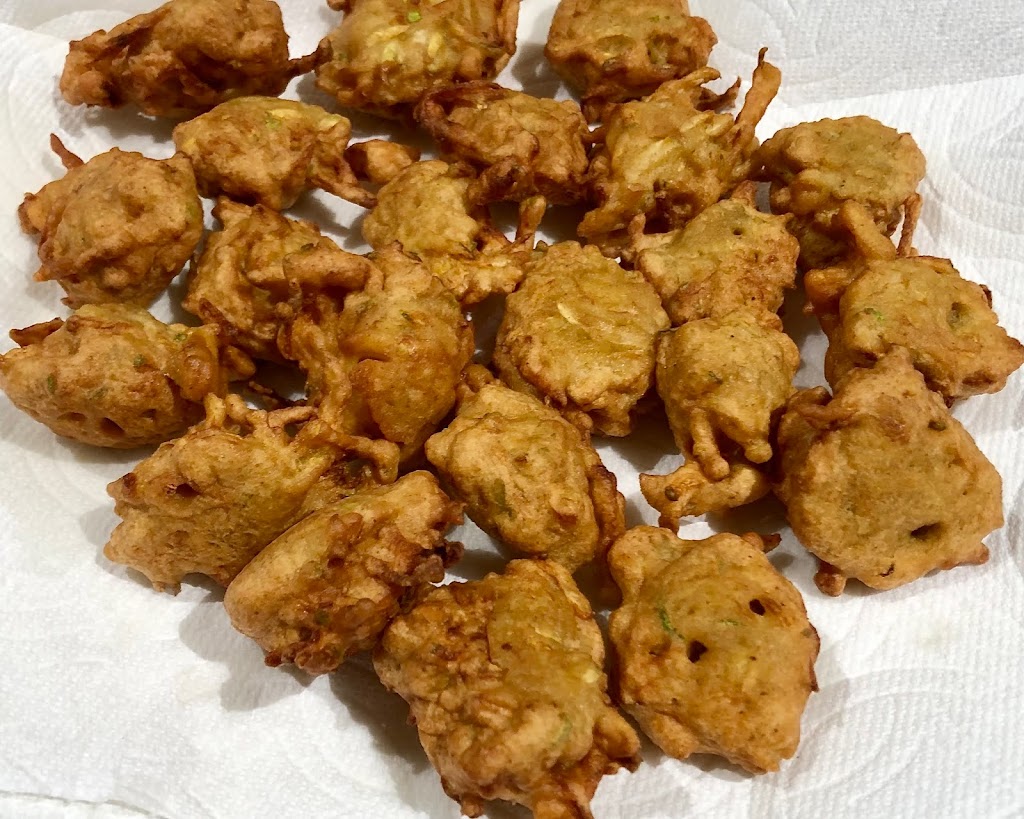 Zucchini squash is one of the vegetables available throughout the year. I plant several varieties of squash in my California garden and usually have an abundant supply from March until October. I freeze some for winter, some in chunks for roasting and some grated to add to Daals and to make Kofta. This recipe makes a hearty, vegetarian, gluten free curry that is great as an entree or a side dish. Kofta can also be served as an appetizer with a dipping sauce or chutney.
ingredients:
2 cups grated zucchini squash
1 cup Besan (Chickpea flour)
1 tsp. cumin powder
3/4 tsp. salt
1/2 tsp cayenne pepper
1/4 tsp asafetida powder (optional)
3-4 cups oil for frying
preparation:
Gently squeeze the grated squash to release some of the water. Discard the water.
Mix all the ingredients just before frying. The longer the batter sits, the more watery it gets.
Heat oil in a frying pan, about 1-2 inches deep, on medium heat.
Drop batter, rounding into 1 inch balls.
Fry until golden brown, turning over for uniform cooking.
Add Kofta to the Basic Curry Sauce, letting them sit in the gravy for a while to absorb the juices.
Garnish with chopped fresh cilantro, taste and adjust the seasonings.
Serve over rice or with Naan and Cucumber Raita or Aloo Raita.
Copyright © Rashmi Rustagi 2020. All Rights Reserved.
---