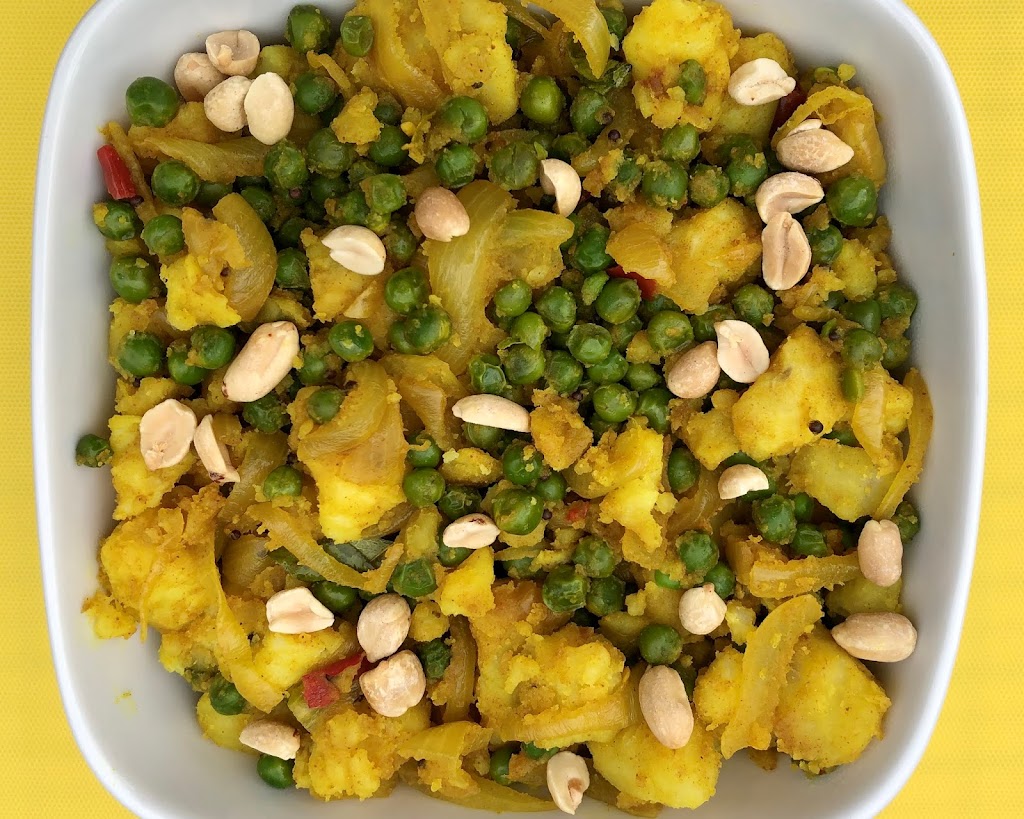 This combination of potatoes and peas has a unique South Indian flavor that goes well with Dosas. This is a classic dish that is served as an option for stuffing Dosas (called Masala), with chutney on the side. I love the taste of crunchy peanuts so I always sprinkle some on mine, but that is optional.
ingredients:
3 medium potatoes
2 Tbsps. vegetable oil
1/2 tsp. black mustard seeds
1-2 dried red chilies (optional)
10-12 fresh curry leaves
1/2 tsp. turmeric
1/4 tsp. asafetida (optional)
1 cup sliced onions
1 cup fresh or frozen English peas
1 1/2 tsps. salt
1/4 roasted peanuts (optional)
preparation:
Boil the potatoes, peel and break into small, bite size pieces (about 3 cups).
Heat oil in a skillet over medium heat.
Add mustard seeds and chilies.
When seeds start to pop, add curry leaves. Stir.
Add turmeric and asafetida. Stir.
Add the onions and sauce until transparent and starting to change color.
Add peas and salt. Stir, add a couple of tablespoons of water, cover and cook for 3-5 minutes on low heat until peas are almost tender.
Add potatoes, mix well, cover and cook on low heat until heated through, 3-4 minutes.
Taste and adjust the seasonings, sprinkle with peanuts and serve!
Copyright © Rashmi Rustagi 2021. All Rights Reserved.
---