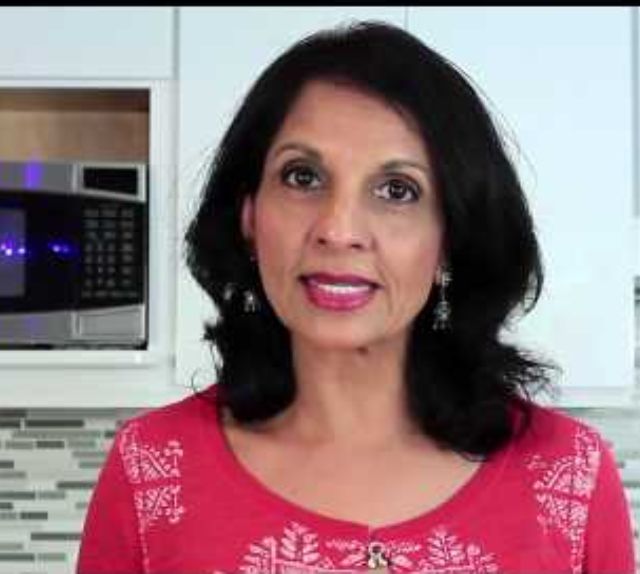 Potatoes are a comfort food in most cultures. They make a great side dish whether mashed or fried or sauted. This recipe is simple, low fat, delicious and very satisfying.
ingredients:
2 medium potatoes, boiled and cut into 3/4 inch cubes (I prefer the yukon gold variety)
1/2 cup or more frozen or fresh green peas
1 tbsp. vegetable oil
1/2 tsp. cumin seeds
1/2 tsp. red pepper flakes
1/2 tsp salt
1/2 tsp. turmeric powder
2 tbsp. chopped coriander leaves
1-2 tsp. fresh lemon juice (optional)
note:
Boil several potatoes in a pressure cooker, save some for another recipe. You can also cook the potatoes in a microwave oven.
preparation:
Heat oil in a frying pan.
Add cumin, when it starts to pop, add pepper, turmeric, peas.
Saute peas until almost cooked.
Add potatoes and salt. Cook, stirring for a few minutes until heated through.
Garnish with chopped fresh coriander leaves, squeeze some lemon juice and serve.
Copyright © Rashmi Rustagi 2012. All Rights Reserved.
---