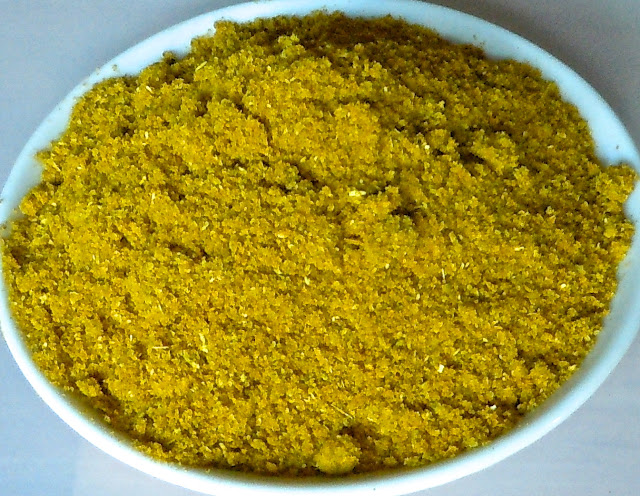 The word curry originates from the Tamil word 'karhi' describing a sauce. Curry Powder is a blend of several raw spices and is different from Garam Masala where the spices are individually roasted and ground. Curry Powder is added to the oil and toasted to enhance the flavor. I do not add cinnamon, clove and cardamom to my curry powder because they burn by the time the other spices are browned. The blend of spices in a curry powder varies from family to family and from one region to another.


ingredients:
4 tbsps. coriander seeds
2 tbsps. cumin seeds
1 1/2-2 tsps. fenugreek seeds
1 tsp. mustard seeds, black or yellow
1 tsp. black peppercorns
2 tsps. turmeric powder
note:
You can also buy Curry Powder on my shop page.
preparation:
Grind all the spices together, mix in turmeric.
Store in an airtight jar.
Copyright © Rashmi Rustagi 2012. All Rights Reserved.
---